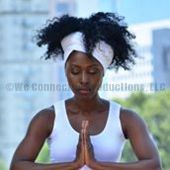 Columbia, SC production company Reel2Real Productions, owned by Caletta Bailey, recently wrapped 6 episodes of the webshow: Dianne's Call: Natural Living Lifestyle Show.
Sharee and I have been living a pescetarian lifestyle for 2 years now. We were captivated by the webshow to learn more about eating healthy and how you can combat many diseases (diabetes, certain cancers, etc).
Hosted by Bonita Clemons, this show was created to educate the world about healthy living.
The episode above features special guest "Chef SaaShalom" from the RAW Foods Training Academy.
Reel2Real Productions have finished episodes 1-3.
More information about Reel2Real Productions can be found at http://www.R2Rpro.com/.
Fun fact: Did you know that a cucumber is a fruit and not a vegetable.
Watch the episodes and comment to us what you have learned that you did not know before.
Rhonda W. & Sharee W.