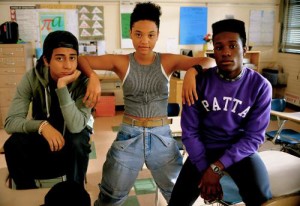 Dope
Image Courtesy of Yahoo.com
I first heard of the movie Dope prior to leaving for Sundance Film Festival. It had premiered with rave reviews and a bidding war frenzy between six production companies for distribution. The movie eventually sold for $7 million with Open Road (U.S.) and Sony (international).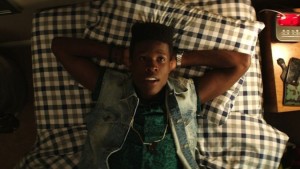 Shameik Moore
Image Courtesy of Sundance International Film Festival
Actor Shameik Moore portrays a High School geek trying to get into Harvard while dodging drug dealers and other obstacles in Inglewood, CA. Moore is the break out star in this movie. Dope also stars Tony Revolori, Kiersey Clemons, Zoe Kravitz, Blaker Anderson, and A$AP Rocky.
Top 5 Reason Why I Love Dope
1. Shameik Moore shined in this role as "Malcolm"
2. Malcolm's friends
3. The music from the 1990's pumped throughout the entire movie
4. The clothes and high-top fade (hair) from the 1990's
5. Race and social class in America is referenced throughout the movie
Bonus: Zoe Kravitz is the daughter of actress Lisa Bonet from the 90's sitcom 'A Different World'…and she's the splitting image of her mother at that age, including the long braids.
Congrats to Dope for winning Editing in the US Drama category during the Awards Show at Sundance Film Festival on January, 31, 2015.
Dope was Written/Directed/Executive Produced by Rick Famuyiwa, Produced/Narrated by Forest Whitaker, Produced by Nina Yang Bongiovi; Executive Produced by Michael Y. Chow and David Lonner.
Rhonda W.