We had an opportunity to revisit one of our favorite destinations within a year of our initial visit.  This doesn't happen to people most often, but after putting it in the universe last Fall (God please let us go back)… God Blessed us with a glitch airfare deal that got us a trip back to S. Africa for less than $350 airfare roundtrip from New York to Johannesburg, S. Africa.  We say it often but it does bare repeating… it doesn't have to cost a lot to travel if you have some flexibility and willing to search for the deal.
We want to share with you some quick highlights of our trip and some of the associated costs.  Previously we went on a group trip with a planned itinerary that included a safari and many tourist attractions for approx. $2000 each(and included airfare & transports).  This time we had to make our own plans (with some attractions bare repeating) and with a short time frame to work with (less than a week because of full-time work commitments) our schedule was as follows:
Tues…Nov. 3– Fly to NYC (via bonus points with Southwest Airlines…$11.50 RT) then via Etihad to our first layover…Manchester UK (approx. 7 hr flight)
Wed…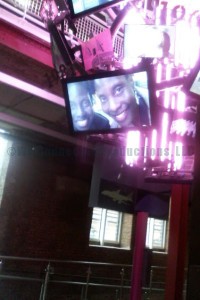 Nov. 4– 12 Hour layover in Manchester UK.  We got a temporary visa stamp and started our morning eating a vegetarian breakfast consisting of baked beans, mushrooms, tomatoes, and spinach quiche at Patisserie Valerie along with organic tea (
approx. $25 total).  We then headed to the Manchester Museum of Science and Industry (free) and explored Manchester's
rich history before a quick lunch of fish and chips at Fish Hut prior to re-boarding our plane for an 8 hr flight to Abu Dhabi.
Thurs…. Nov. 5– 3 hour early morning layover in Abu Dhabi and then we were enroute for approx. 9 hours to Johannesburg, S. Africa where we landed in the early evening hours in time for dinner at our hotel (Genesis Suites) restaurant and a good night's rest (approx. $135/nt for 2 bdrm apartment that we split with another companion who arrived the previous day).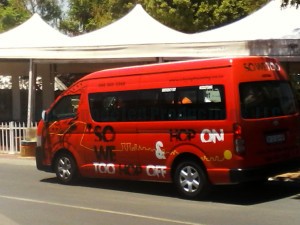 Fri…. Nov.6– Early morning wake-up for Rhonda to work out in the gym…Sharee stayed in bed 30 additional minutes…and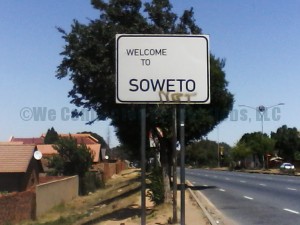 then off to take advantage of the Red City Bus and Soweto tour (approx. $35 via City Sightseeing Tours).  In addition to the bus tour that put us in the bustling city center of  Johannesburg, we were able to view both the homes of Nelson Mandela and Desmond Tutu, two S. African Nobel Peace Prize winners, who both lived on Vilakazi Street in the Soweto District.  We then took a late night 2 hour flight to Cape Town via Kulula Air (approx. $110 RT).
Sat…Nov. 7-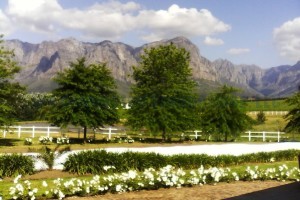 – Our transport arrived just before 8am
and we had the most stunning views of Cape Town enroute to Cape Point.  We climbed to the lighthouse atop of Cape Point and saw the massive waters spread before us where both the Indian and Atlantic oceans meet at Cape of Good Hope.  On our way down we stopped to take pictures with a few Asian tourists who thought we were celebrities (hee, hee!!).  We then went on an amazing wine tour in the Stellenbosch region.  A highlight l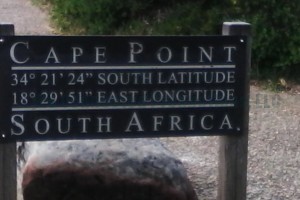 of our tour was not only the wine tasting but also the wedding ceremony we "crashed" as we took pictures of the bride and groom as they left the church enroute to their nearby reception hall.  Johnathan Muller was our tour guide and if you're interested in booking his reasonably priced tour (approx. $75 for the full day utilizing a discount code via Viator.com) you can reach him at mothercity@mweb.co.za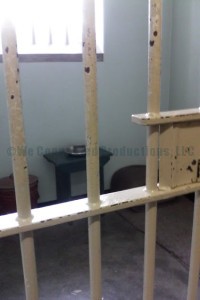 Sun…Nov. 8– We weren't able to immediately go up to Table Mountain because of the fog so we headed on a short excursion with our make-shift tour guide/taxi driver by heading to Haut Bay for some shopping. After the weather cleared, we went atop Table Mountain for spectacular views of the city of Cape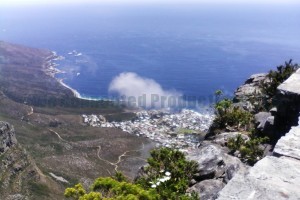 Town and Robben Island, our afternoon itinerary destination.  Our driver awaited us at the bottom of the hill and then we were off to the V&A Waterfront where we took a boat to Robben Island where Nelson Mandela was imprisoned for approx. 18 years.  Excluding the taxi driver pay, we spent
approx. $40 for the day at the two tourist attractions.  We ended our evening at the Cape Town Fish Market which had us in an indoor sand dining experience.
Mon…Nov. 9– We joined the Cape Town FREE Walking Tour for a one and half hour historic tour of the city.  We were able to see the St. George Cathedral where Archbishop Desmond Tutu serves one Friday a month at 7am; the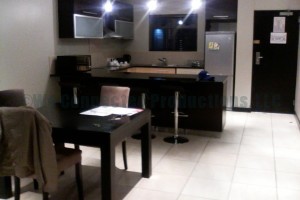 Company Gardens; and Islo Slave Lodge Monuments.  We then raced back to check out at our Cape Town accommodation (a 2 bdrm at Icon Luxury Apartments for approx. $140/nt) where our driver from the day before whisked us off to the airport for a long return home which proved quite relaxing because neither of us had seat-mates on our row.  So even in the lapse of economy, we were able to lay-down as if we were in our bed…scrapped in the middle seatbelt just in case of turbulence which we barely felt during the 14 hr flight from the leg from Abu Dhabi to New York.
As you can see, a fast-paced trip but many enjoyable moments.  We hope you were able to envision it through this post and pictures that accompanied it.  And that you too can make a similar trip affordable.  Approx. total costs per person….$1000, which was half the costs of our trip last year.
Rhonda & Sharee Washington